In a world dominated by digital devices, there's something undeniably captivating about a finely crafted pen. The Bolt Action Bullet Pen, an exquisite piece of writing instrumentry, is a testament to this allure. Born from the fusion of artistry, precision engineering, and a love for firearms. This pen is more than just a writing tool; it's a symbol of elegance and precision.
In this blog post, we will delve into the fascinating world of the Bolt Action Bullet Pen, exploring its history, design, craftsmanship. Also the reasons why it continues to capture the imagination of pen enthusiasts and collectors alike.
History of the Bolt Action Bullet Pen
The Bolt Action Bullet Pen takes its inspiration from a realm far removed from the world of writing instruments – firearms. The ingenious design of this pen draws from the mechanics of a bolt-action rifle. A mechanism known for its reliability and precision. It's this unique fusion of two worlds – weaponry and writing – that makes the Bolt Action Bullet Pen stand out.
The concept of using the bolt-action mechanism in pens can trace back to the early 20th century. When soldiers returning from World War I began to repurpose spent bullet casings into practical items. These early versions of bullet pens were not as refined as the ones we see today. Also they laid the foundation for what would become a symbol of craftsmanship and attention to detail.
The popularity of bolt-action pens experienced a resurgence in recent years, driven by a desire for unique and aesthetically pleasing writing tools. Modern manufacturing techniques and materials have allowed artisans to take this concept to new heights, resulting in pens that are not only functional but also works of art.
Design and Construction
The Bolt Action Bullet Pen is a true masterpiece in terms of design and construction. Let's break down its key components:
Bolt-Action Mechanism: The defining feature of this pen is its bolt-action mechanism. To extend the pen tip for writing, you simply push the bolt forward, replicating the action of chambering a round in a rifle. This mechanism not only adds a touch of drama to the writing experience but also serves a practical purpose – it prevents the pen from accidentally opening in your pocket or bag.
Materials: High-quality materials are a hallmark of the Bolt Action Bullet Pen. These pens are often crafted from premium metals like brass, stainless steel, or aluminum, ensuring durability and a satisfying weight in hand. Some versions even incorporate wood or acrylic for a touch of warmth and uniqueness.
Refill Compatibility: Most Bolt Action Bullet Pens are design to accommodate common pen refills such as Parker-style or Fisher Space Pen refills. This ensures that you can easily find replacement ink when needed, making these pens not only beautiful but also functional daily writers.
Clip and Pocket-Friendly: Many Bolt Action Bullet Pens feature a sturdy clip for secure pocket carry. The clip is often design to resemble the bolt-action lever, adding to the pen's overall aesthetic.
Customization: One of the most appealing aspects of these pens is the opportunity for customization. Engraving, different finishes, and various materials allow buyers to tailor the pen to their personal preferences or to make it a unique gift for someone special.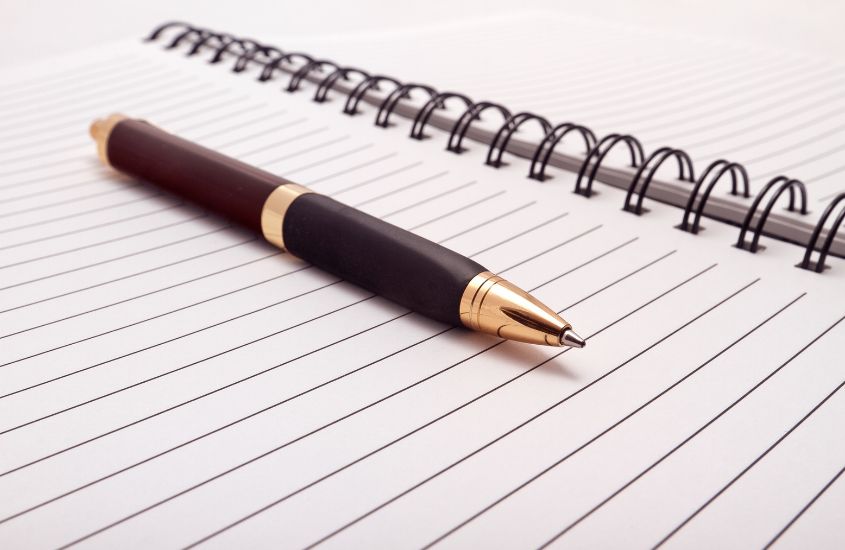 Craftsmanship and Artistry
What sets the Bolt Action Bullet Pen apart from the ordinary pen is the craftsmanship that goes into its creation. These pens are often handmade or assembled by skilled artisans who pay meticulous attention to every detail. From the precision machining of metal components to the hand polishing of surfaces. The creation of a Bolt Action Bullet Pen is a labor of love.
The craftsmanship extends beyond the functional aspects of the pen and into its aesthetic appeal. Engraving and detailing are commonly used to enhance the visual appeal of these pens, turning them into miniature works of art. Some artisans even collaborate with renowned engravers to create limited-edition pieces that are highly sought after by collectors.
The Appeal of the Bolt Action Bullet Pen
So, what is it about the Bolt Action Bullet Pen that makes it so appealing? Here are several factors that contribute to its popularity:
Aesthetics: The elegant, firearm-inspired design of the Bolt Action Bullet Pen is undeniably attractive. Its combination of sleek metal finishes, engraved patterns, and the distinctive bolt-action mechanism makes it a visually stunning writing instrument.
Unique Mechanism: The bolt-action mechanism adds an element of novelty and interactivity to the writing experience. It's a conversation starter and provides a satisfying click when operated.
Collectibility: Many enthusiasts are drawn to these pens for their collectible nature. Limited-edition releases, unique materials, and customization options make each pen a potential heirloom piece.
Gift-Worthy: Bolt Action Bullet Pens are often considered excellent gifts for special occasions. Whether it's a graduation, promotion, or retirement, the combination of functionality and aesthetics makes them a thoughtful and memorable present.
Writing Quality: Despite their unique design, Bolt Action Bullet Pens are not just for show. They offer a comfortable grip and smooth writing experience, making them practical tools for daily use.
Versatility: The compatibility with various pen refills allows users to choose their preferred writing style, whether it's a fine point for precise notes or a bold point for expressive writing.
Choosing the Right Bolt Action Bullet Pen
If you're considering adding a Bolt Action Bullet Pen to your collection or gifting one to a discerning individual, here are some factors to keep in mind:
Material: Consider the material that appeals to you or the recipient. Stainless steel, brass, and aluminum are popular choices, but wood or acrylic accents can provide a unique touch.
Refill Compatibility: Ensure that the pen can accommodate the type of refill you prefer. This ensures that you can easily replace the ink when it runs out.
Customization: If you're looking for a personalized touch, explore options for engraving or custom finishes.
Brand Reputation: Research the brand or artisan behind the pen. A reputable maker will often provide quality craftsmanship and customer support.
Price Range: Bolt Action Bullet Pens are available in a wide price range, from affordable options to high-end collectibles. Set your budget accordingly.
Conclusion
The Bolt Action Bullet Pen is more than just a writing instrument; it's a symbol of craftsmanship, artistry, and precision. Its unique design, inspired by the mechanics of a bolt-action rifle, sets it apart from conventional pens, making it a captivating addition to any collection or a cherished gift for special occasions.
Whether you're drawn to the aesthetics, the novelty of the bolt-action mechanism, or the collectible nature of these pens, there's no denying their enduring appeal. In a digital age where handwriting is increasingly rare, the Bolt Action Bullet Pen stands as a testament to the enduring allure of analog tools.
The Bolt Action Bullet Pen and the Best Ethos Dumbbells may seem worlds apart, but they both share a common thread of exceptional craftsmanship and design. The Bolt Action Bullet Pen, with its firearm-inspired aesthetics and precision engineering, embodies elegance in the world of writing instruments. On the other hand, the Best Ethos Dumbbells represent the pinnacle of functional fitness equipment, showcasing a commitment to quality and performance. While one enhances the art of writing, the other elevates the art of physical fitness, both embodying the pursuit of excellence in their respective realms.
So, the next time you reach for a pen to jot down your thoughts, consider the Bolt Action Bullet Pen. A small but significant reminder of the elegance and precision that can be found in the simplest of tools.